From November 19 to November 22, 2019, the International Industrial Forum will be held in Kiev — the largest industrial exhibition of Ukraine, which since 2005 has been included in the list of leading events officially recognized and certified by the World Association of the Exhibition Industry (UFI), which is the highest level of world recognition for this exhibition.

The international industrial forum includes specialized industrial exhibitions in the field of hoisting and transporting and warehouse equipment, metalworking, mechanical engineering, industrial safety (protective equipment, workplace safety) and related industries, as well as an extensive program of scientific and practical conferences, seminars, company presentations, who are members of the forum.
Leading industrial enterprises of Ukraine, near and far abroad will take part in the upcoming exhibition. During the forum, the latest industrial technologies, equipment, tools, components, services are presented.
Among the participants of the forum - the Kyiv Crane Machinery Plant LLC and its official partner - the Bulgarian company Podem AD. At our booth you can meet and discuss technical and commercial issues with leading specialists of the Kyiv Crane Machinery Plant LLC, as well as with representatives of the Podem factory (regional sales director Nataliya Khvir and marketing director Lachezar Kamburov) who will be happy to answer all your questions.
In addition, here you can visually familiarize yourself with the products of our plant and the latest developments in the production of crane components Podem. In particular, the stand will demonstrate:
the modern design of the bridge crane, on which several variants of hoisting hoists will be presented, including those with reduced and normal building height;
new development of the chain hoist;
several options for current leads for cranes and hoists - trolley closed type and cable type Festoon;
new monorail trolleys with wheels that can withstand higher loads;
new wheel blocks in a more modern design.
Venue of the International Industrial Forum:
Kyiv, International Exhibition Center, entrance 2A, stand D14.2
15 Brovarskoy Ave. (near the metro station "Levoberezhnaya").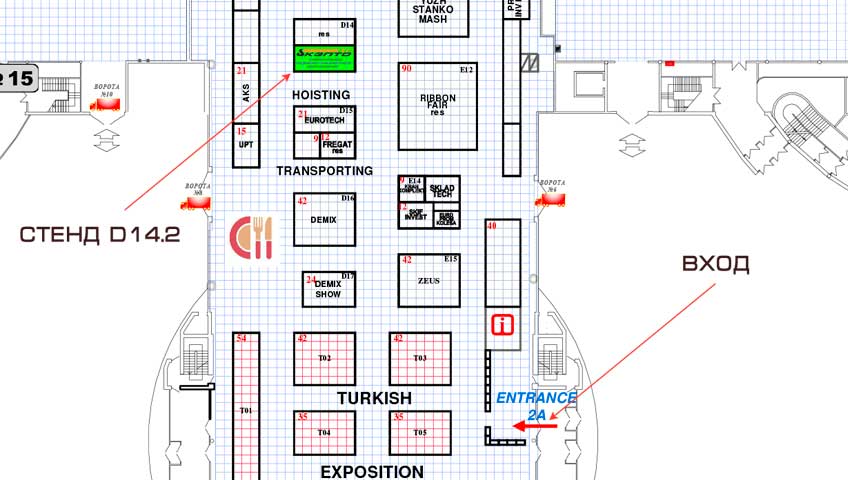 We invite you to visit the stand of our company and get acquainted with modern technical solutions in the field of European crane building!
For questions regarding the receipt of invitation tickets and the passage to our booth, please contact our customer service manager - Irina Derkach +38 095 654 30 15.