On September 7-8, 2021, Schneider Electric Ukraine held the OEM DAY'21 forum in Odesa, which was attended by representatives of more than thirty domestic enterprises, which are their main partners in our country and are considered OEMs.
It is quite clear that the keys to creating business advantage today are innovation and collaboration. This is why Schneider Electric has relied on its key partners for many years and once again hosted a meeting where it presented its latest innovations and offered a wide range of topics for discussion.
The Internet of Things, the process of digitization, processing of data streams and related technical innovations, new possibilities of the EcoStruxure digital backbone system for various engineering industries, increasing the competence of employees of partner enterprises, plans for cooperation for the future - these are just some of the topics that were discussed at the meeting of partners in this year.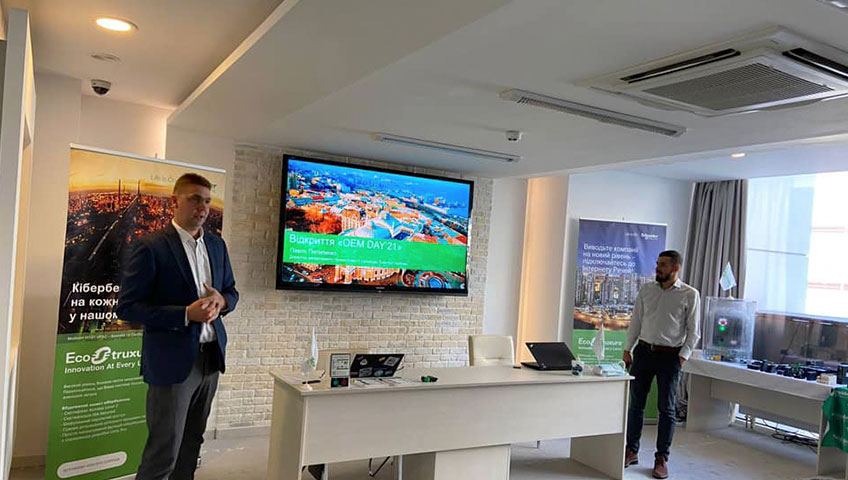 A rapidly changing reality requires entrepreneurs to implement relevant innovative solutions. Regardless of the profile of the business, everyone can benefit from advanced solutions in the field of automation and energy. According to Schneider Electric representatives, profit maximization is one of the results of the implementation of the Industrial Internet of Things and the EcoStruxure platform in particular. Many business owners and leaders are looking to implement solutions on this basis because it brings real benefits not only to their business, but also to their customers.
During the discussion, the forum participants emphasized that such innovative solutions will significantly reduce operating costs and increase the income of those enterprises where they are used. After all, the use of the Internet of Things allows you to remotely control devices or production in real time. This, in turn, allows you to analyze all kinds of data on an ongoing basis and react immediately, which saves time, increases efficiency and, as a result, reduces costs.
Due to their presence at the OEM DAY'21 forum, Kyiv Crane Machinery Plant representatives - heads of divisions had the opportunity to see how dynamically the industrial market is changing both throughout the world and, in particular, in Ukraine. Of course, the new solutions and directions presented by Schneider Electric Ukraine are extremely important for the development of industrial production in our country.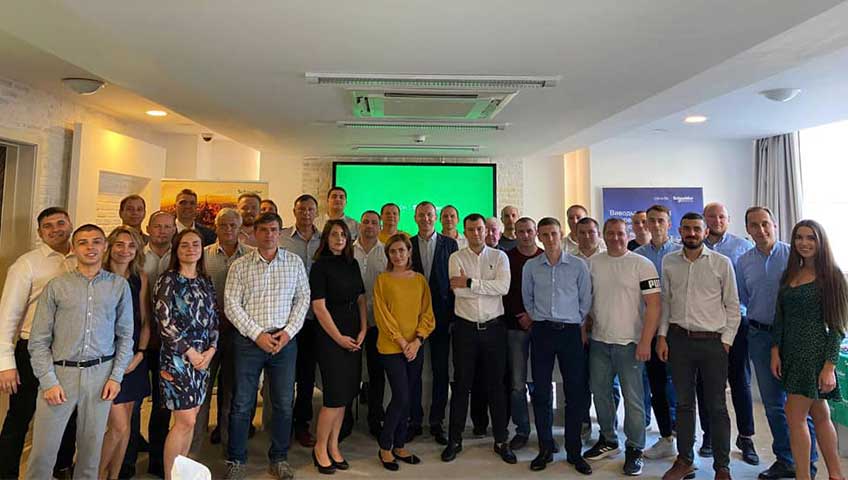 The technical innovations demonstrated at the forum that can be used in crane construction, as well as the up-to-date information received by our top managers, will certainly allow Kyiv Crane Machinery Plant to produce even more efficient lifting cranes that can fully satisfy the most demanding and demanding customers.
So the participation of our leading employees in this forum was very useful and productive, and there is no doubt that the introduction of new products from the famous company Schneider Electric will bring real benefits to both our plant and our customers!