Kyiv Crane Machinery Plant LLC became the official OEM partner of Schneider Electric. OEM (original equipment manufacturer) is a company that manufactures finished products under its own brand, using parts and components of original origin.
Schneider Electric – is a large French power engineering company, a manufacturer of equipment for industrial enterprises, civil and residential construction, lifting and transport engineering and other industries. In Ukraine, the company is represented by a commercial department with its own logistics center, a customer service and information support center, a design office, an authorized training center and a technical support service. Such a highly developed infrastructure of the enterprise allows us to quickly and efficiently respond to the needs of customers according to their requests, from providing information and preparing a project, to after-sales, warranty and post-warranty service.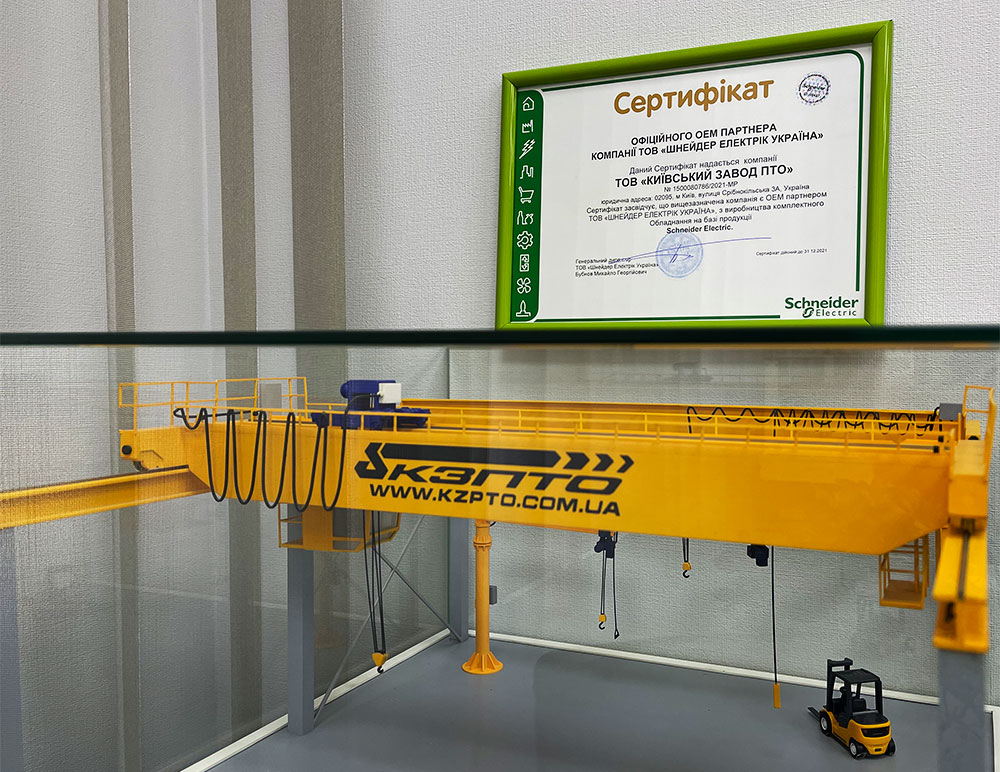 Kyiv Crane Machinery Plant LLC is the official partner of Schneider Electric, and this event is an important moment in the development of our plant, because for many years we have been successfully producing cranes using the main components of electrical equipment, frequency converters, controllers and other components from the company Schneder Electric.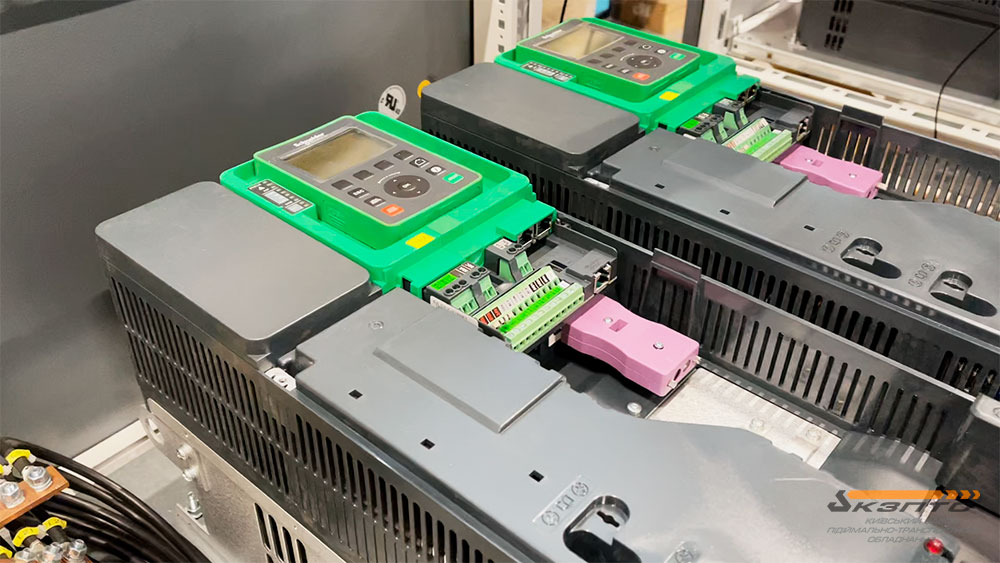 The solutions we offer help customers operate material handling equipment in the safest, most reliable, efficient and environmentally friendly way. Technologies, programs and services based on Schneider Electric equipment have already allowed Ukrainian enterprises to significantly improve the management of crane equipment and increase the degree of automation of lifting and transport operations in their activities. We carefully study the technical wishes of our customers, and are ready to offer the best technical solution, using the global experience of our partners Schneider Electric.